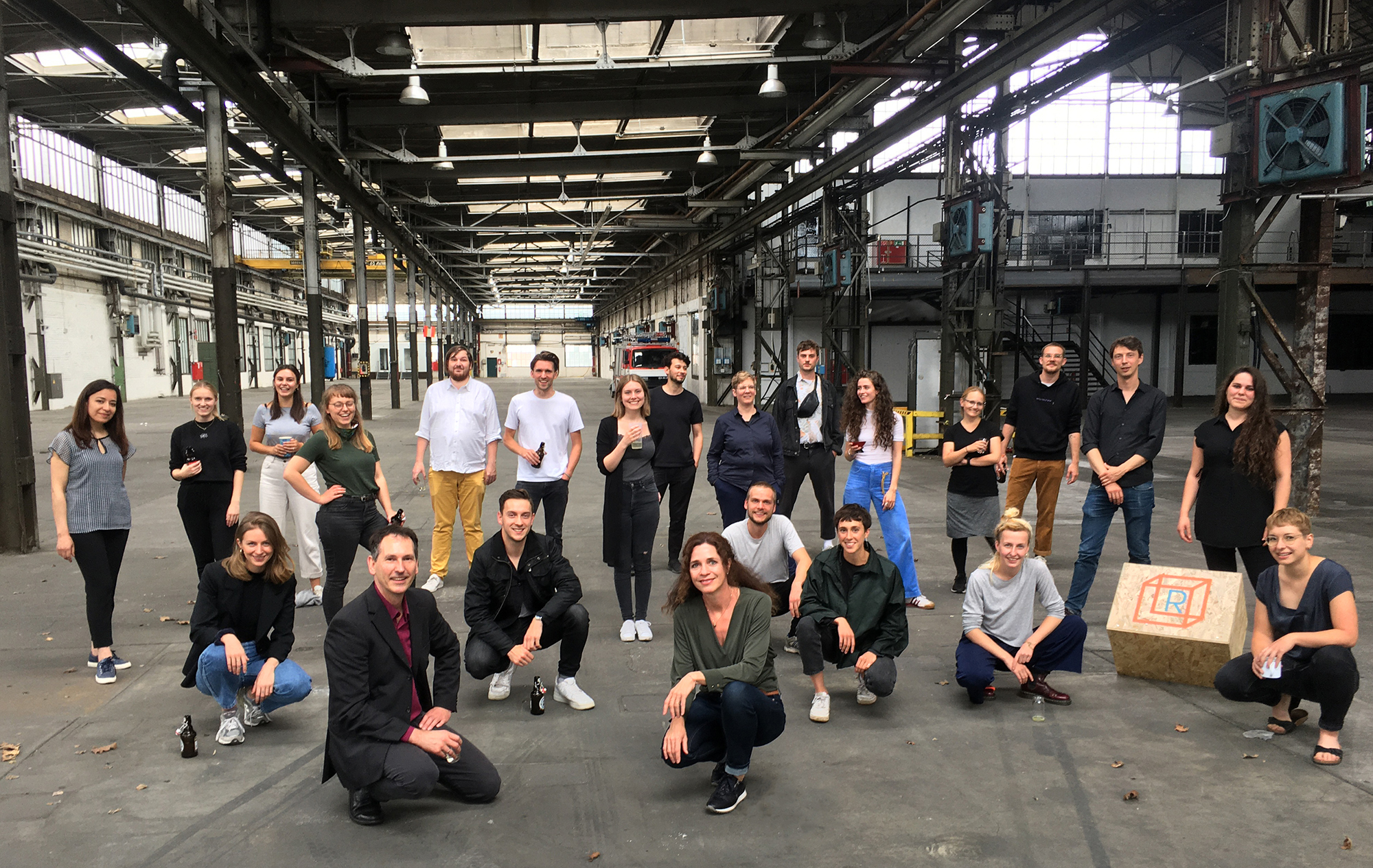 Resilience and transformation of urban structures
Resilience describes the ability of a complex system to return to the initial state despite strong external disturbances or to establish a new system state which even shows an improved system behaviour compared to the initial state.
The focus of our design and research project work was the urban quarter "Das Neue Gartenfeld" in Berlin-Spandau, which is currently in the planning stage - a real laboratory of urban innovations and an arena for social debate. How should a new urban quarter be planned and built that is adaptable to expected climatic, demographic and infrastructural changes?
Using design-specific and scientific research methods, the students developed four projects that address the topics of rainwater management, critical infrastructure, healthy cities and public space in a forward-looking way.
CURE – Clean Urban Resilient Environment
How can we continue to use rainwater without hesitation and react resiliently to climate change events?
The CURE project examines the potential of Nature-Based Solutions (NBS) for sustainable rainwater management in the development area of Neuer Gartenfeld in Berlin-Spandau. Measures include the use of biological filters such as reeds, mussels, sand and gravel, which contribute to the microclimate, biodiversity and the quality of life in cities.
Projectteam: Annekathrin Bake, Lena Blüggel, Ken Dornberger, Chantal Schöpp, Jill Ann Theobald, Max Tristram, Annika Weseloh
Future water infrastructures - How do we design new urban districts to be crisis-proof?
What crises will urban areas in Germany face by 2070? Which developments and challenges are not yet given enough attention in urban planning? And how are water infrastructure systems affected? This project investigates the vulnerability of critical water infrastructures. With the help of eight impulses, it will be shown how crisis-resistant water infrastructure planning in newly built neighbourhoods can be successful.
Projectteam: Jan Korte, Elise Rebien, Jose Ernesto Rodriguez, Jana Schelte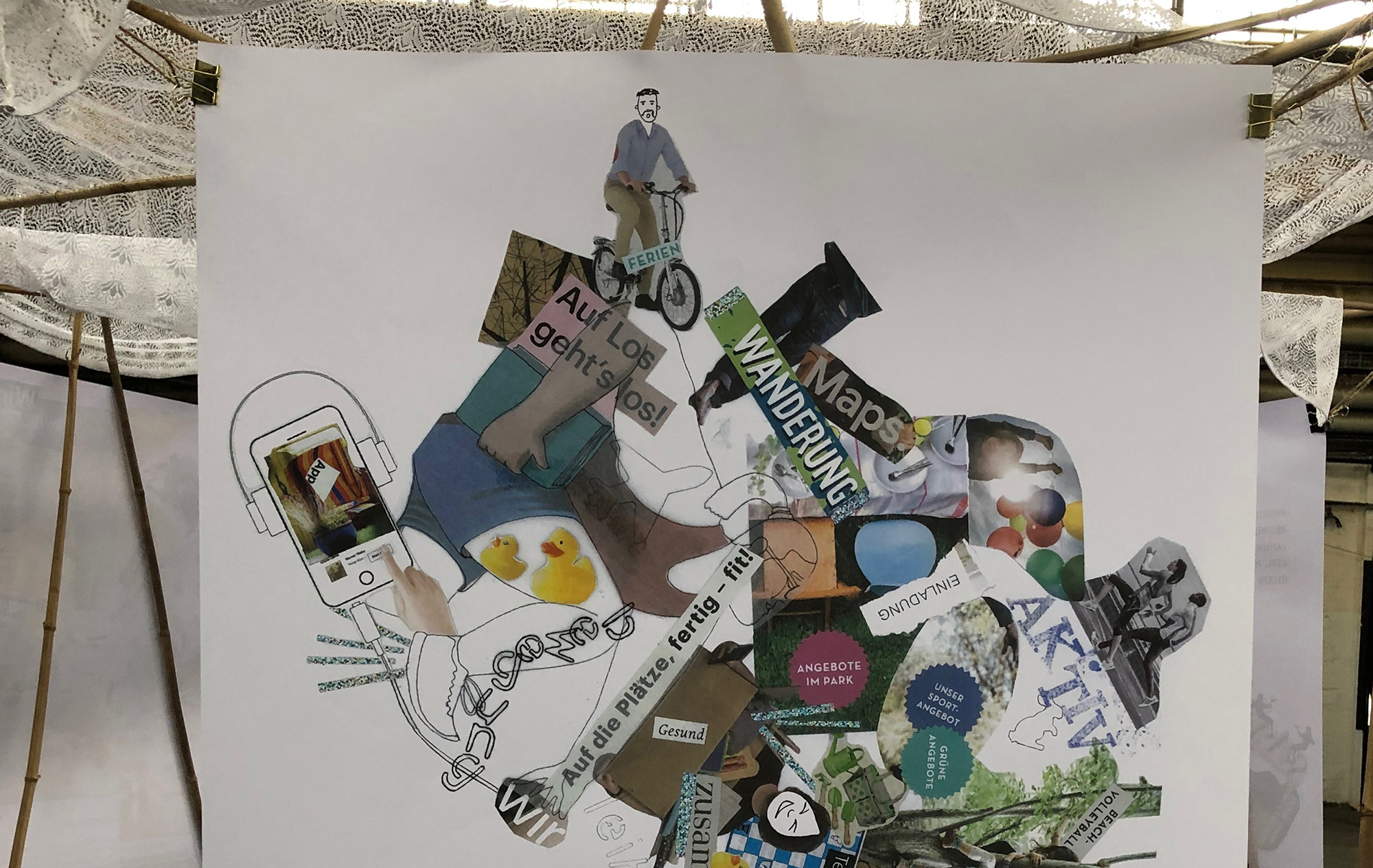 Q-iosk
Stress-help, contact point, active, cultural, educational and creative?
With the Q-iosk new perspectives of use are developed interactively. Residents in the neighbourhood are encouraged to become active themselves in order to avoid and manage physical and social stress. A new first point of contact for neighbourhood help and community strengthening is created within the framework of a collaborative, participative process.
Projectteam: Laura Awad, Hannah Esselborn, Claas Fritzsche, Sophia Lenz, Theresia Schmidt, Thora Weidling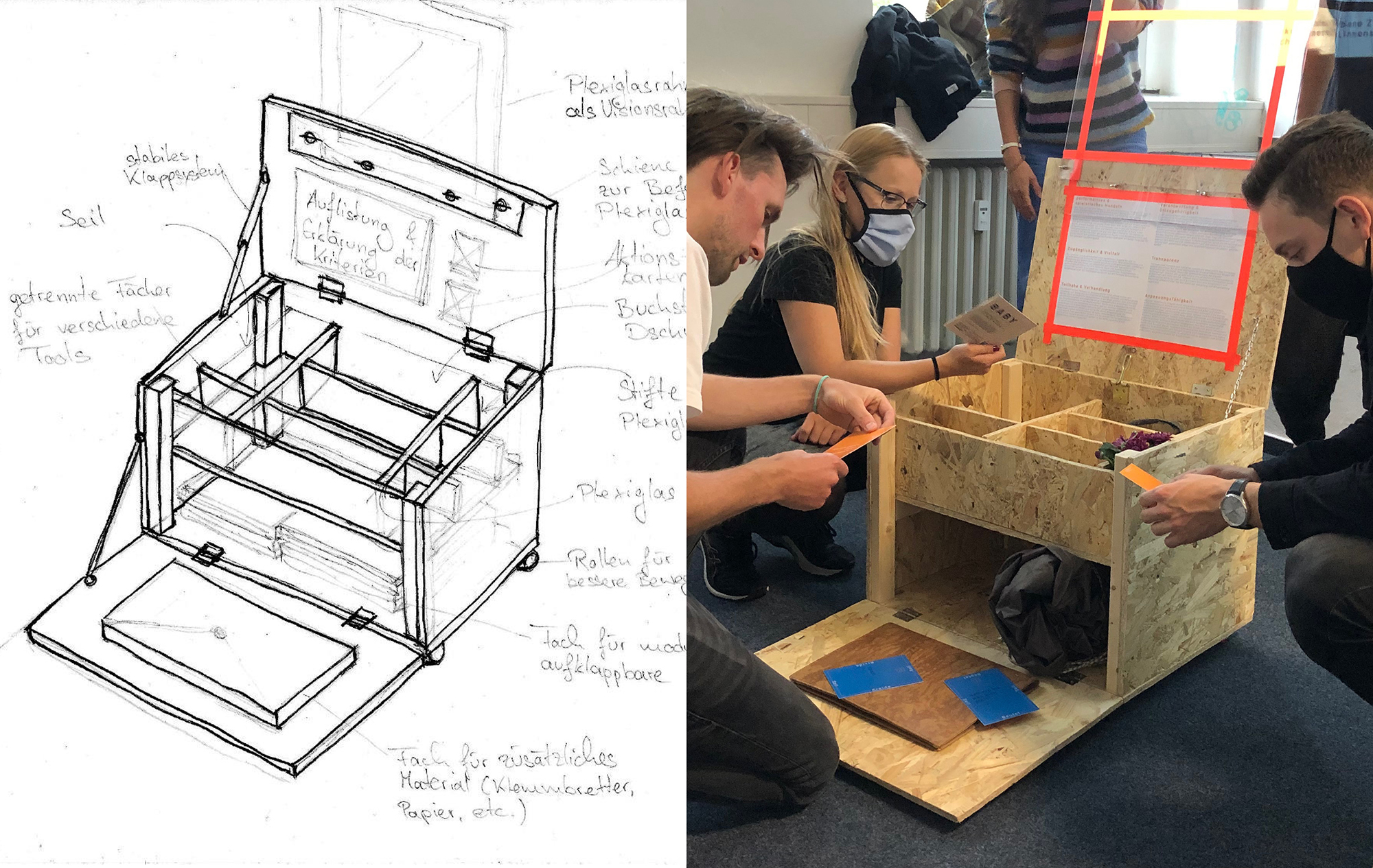 RaumStation
In times of global pandemics and climate change, restrictions shape our access to public spaces. We are experiencing the loss of a central forum of democratic publicity. RaumStation is a project that playfully opens up spaces for negotiations. With RaumStation, the residents themselves take the user-oriented and resilient planning of public space into their own hands. They appropriate the public space and become city makers.
Projectteam: Anne-Liese Lammich, Max Linnenschmidt, Kilian Parker, Martin Parlow, Sharmila Sharma, Ilka von Eynern
Related Seminars